Molding an Inner Landscape Workshop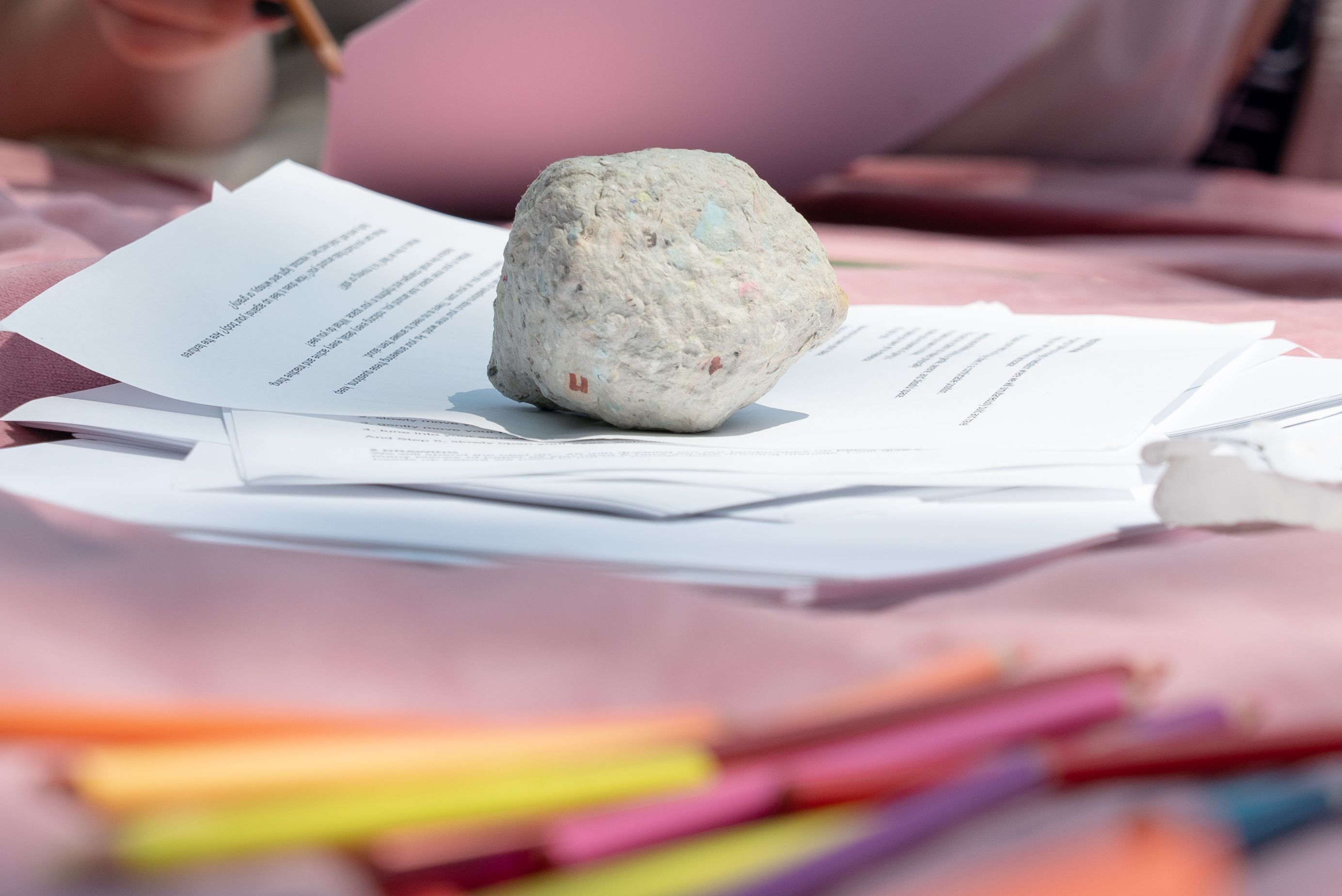 Molding an Inner Landscape Work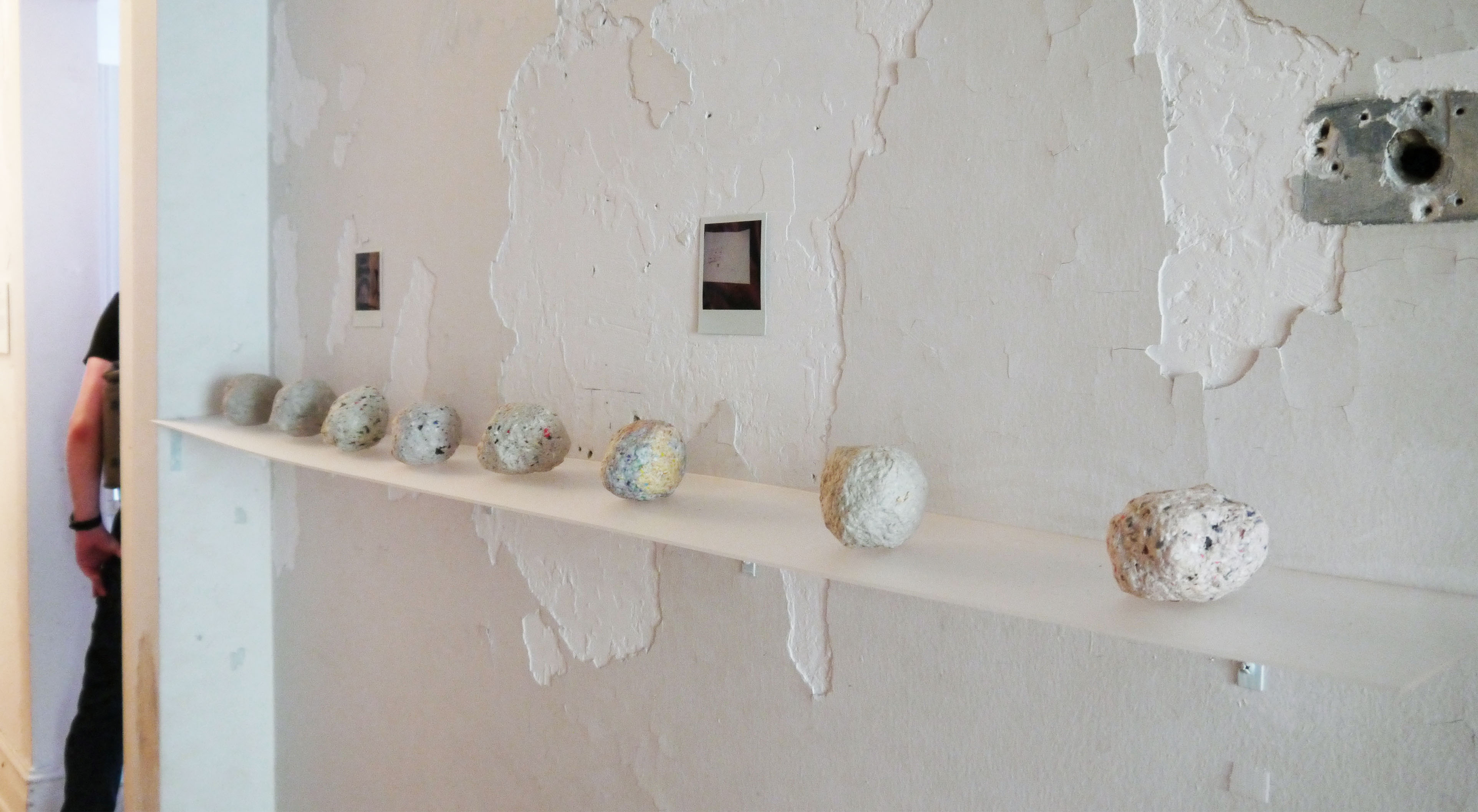 Molding an Inner Landscape


2023
paper, tape, poloroid images of drawings


Molding an Inner Landscape was a piece created from a three hour workshop for the exhibition Feralpy held through Flux Factory at Governors Island in New York City. Participants were led through a guided meditation where they developed their own peaceful inner landscapes, drew them out on paper, pulverized them, and formed them into stones - mimicking the process of the rock cycle. The rocks were shown as part of the exhibition along with poloroid photographs of their landscape drawings. At the end, partipants took home their stones to serve as a trail marker to return to their inner landscapes again.